Member Dogs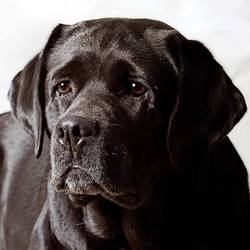 Call Name:

Laverne

Breed:

Labrador Retriever

Gender:

Female

Birthday:

January 2010

Owner:

Marilou & Allen Garfinkle

Notes & Brags:

Jul 2017: Laverne and Truman are now grandparents. One of their offspring produced a litter of 10 chocolate labs.
Apr 2014: Laverne had 8 puppies all together. They are 8 weeks old now and are starting to go to their new homes.
Dec 2013: Laverne was bred in December. It will be her first litter.
Nov 2012: Laverne has joined the family. Laverne (formerly named "Taboo") is a black Labrador. She was born in Wales and will turn 3 in January.