Classes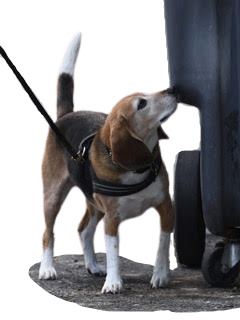 !!! ATTENTION !!!
To all members, students and friends of the San Lorenzo Dog Training Club.
We are resuming classes with a limited schedule. We will have restricted contact classes indoors at our facility located at 534C Lewelling and outdoor group classes at San Lorenzo Community Church. Classes will be added to our schedule gradually as conditions allow.
If you are attending classes, please print out the waiver and rules, and bring the fully signed waiver with you to the first class.
Thank you all for your patience. We hope to see you and your dogs in classes soon.
San Lorenzo Dog Training Club (SLDTC) classes are scheduled Monday through Thursday evenings. We offer Beginning, Novice, Open, and Utility classes. In addition, we have Puppy Socialization classes for puppies younger than six months and Conformation classes are available for dogs being shown in the breed ring. Specialty classes such as Rally and K9 Nose Work are held periodically.
Our trainers are experienced professionals who train and show their own dogs.
How to Enroll Your Dog
Stop by or contact us and we will walk you through the process. Registration packets for Puppy Class and Beginning Class are also available to download. Full payment is required to hold a space in a class. Class sizes are limited and may fill in advance.
All dogs training at the SLDTC are required to be current on their vaccinations, including DHP (Distemper, Hepatitis, Parainfluenza), Parvo, and Rabies. Proof of current vaccinations is required for enrollment.
Hours of Operation
The SLDTC's hours of operation are Monday through Thursday, 7:00pm to 9:00pm. Calls received outside of working hours will be returned during the above hours on the next working day.
Visiting & Observing Classes
Please feel free to visit us and watch the dogs working during our evening hours of operation. However, please do not bring your dog when coming to observe classes or enroll.