Member Dogs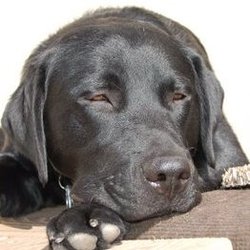 Call Name:

JJ

Titles Earned:

CGC
RN
RA

(May 6, 2012)

BN

(May 20, 2012)

CD

(Oct 2012)

Breed:

Labrador Retriever

Gender:

Male

Birthday:

March 5, 2010

Owner:

Jackie Smith

Notes & Brags:

May 19, 2013: JJ was 2nd in Wild Card Open at the Oakland DTC Trial.
Oct 2012: JJ got his 2nd CD leg at the Labrador Specialty, finishing in 1st place with a 189. He got his 3rd leg and CD title at the Del Valle show, finishing in 4th place with a 193.5.
Sep 30, 2012: JJ got his first leg towards his CD at the Fremont Trial, finishing in 3rd place with a 191.
May 20, 2012: JJ got his Beginner Novice title at the Oakland Dog Training Club Trial with a 2nd place. He also got a 2nd place in Rally Advance at the same Trial (his 4th RA leg).
May 6, 2012: JJ completed his Rally Advanced title at the Mission Trail Poodle Club trial.