Member Dogs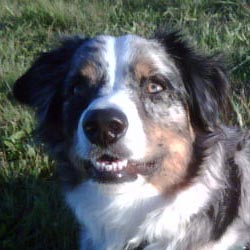 Call Name:

Chaska

Titles Earned:

NW1

(Apr 7, 2012)

NW2

(Dec 2012)

Breed:

Miniature Australian Shepherd

Gender:

Male

Owner:

Beth Hillard

Notes & Brags:

Dec 2012: Chaska earned his Nose Work 2 title at the NW2 Trial and finished High in Trial over 36 other handler and dog teams. He also earned the only Pronounced designation awarded at the Trial.
Apr 7, 2012: Chaska passed and received his NW1 (Nosework 1) title in Livermore.