Member Dogs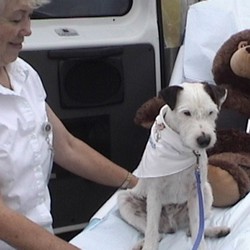 Call Name:

Anghus

Titles Earned:

Breed:

Jack Russell Terrier

Gender:

Male

Owner:

Mary Bayley

Notes & Brags:

Apr 2015: Anghus finished his Rally Novice title with a 2nd place at the Chief Solano KC show.
Mar 2015: Anghus earned his Rat Senior title.
Aug 2014: Anghus moved up from Open to Senior at the Carson City Barnhunt Trial. He was the fastest dog in Open.
Jul 2014: Anghus had a busy weekend competing in 3-day Barn Hunt Trial in (very hot) Hollister. He earned his Novice Barnhunt title (and finished in first place).